Beverly Grant
Attorney at Law
Advocating for the rights of her fellow citizens has been Beverly's passion throughout her legal career. With strong ties to her community and experience serving as a Pierce County Superior Court Judge from 2003 to 2013, she has seen the legal challenges people face in their lives and has over three decades of experience helping them stand up for their rights. A skilled litigator, Beverly knows how to effectively work in the courtroom. From cases of discrimination and civil rights violations to fighting for the rights of employees and victims of personal injuries, she is committed to being there for her clients for the difficult and emotional times they are going through.
Jeffery Bradley
Attorney at Law
Jeffery has been working for over 10 years as a litigation attorney representing individuals in a variety of different legal situations involving civil rights violations, personal injuries, and employment cases. Jeffery uses his experience to help his clients fight for their rights and receive fair and equal treatment, as it has become something he strongly believes in. This belief has fueled his desire to help serve the legal needs of the members of his community. Jeffery understands that helping people stand up for what's right is the very foundation of what makes this country great, and he works tirelessly on behalf of each and every one of his clients throughout Lakewood, Seattle, Tacoma, Bellevue, and beyond.
Thomas McCosh
Attorney at Law
Thomas is a diligent and focused attorney with six years of arbitration and litigation experience spanning across multiple states. He began his career in Utah, where he developed a robust civil litigation portfolio involving employment law cases, business disputes, construction defect litigation, whistleblower protection cases, lawsuits against state and local governments, state and federal civil rights cases, and more. Thomas understands that people come from all walks of life, and he is an ardent believer that all people, no matter their background and no matter their beliefs or experiences, deserve a skilled advocate in the courtroom to help them make their voices heard. Thomas understands that preparation is key to courtroom success, and he ensures that his clients have the best possible representation at every step of their case.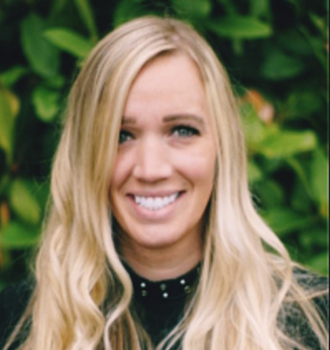 Shannon Toppen
Senior Litigation Paralegal
Shannon is our Senior Litigation Paralegal who comes to us with over fifteen years of experience. As an experienced Litigation Paralegal, Shannon has participated in civil jury and non-jury trials in cases involving complex personal injury, wrongful death, employment, discrimination, product liability, medical malpractice, construction defect, and highway design.
Shannon works closely with the trial team and our clients analyzing and developing strategies in all phases of the case from initial intake through discovery, trial, and appeal. She assists with investigations, interviewing expert witnesses, legal research, analyzing and researching medical issues, developing witness examinations, drafting pleadings and discovery responses, designing trial exhibits, and participating in jury selection and trial.
In her spare time, she loves to spend time with her husband and child either going camping, playing in the water or just hanging out with family.